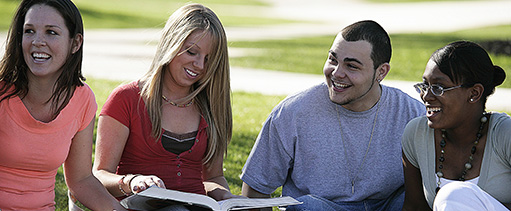 About Us
Twentity.com is born
Originally, the website was supposed to be a column for a newspaper. I wrote up a couple of sample columns, like all the query books tell you to do before you present to an editor. Then I submitted them to two local papers. One editor liked it but didn't have the budget for it. The other editor never responded back. I don't have a whole lot of patience when it comes to an idea I know is good. So I decided to do it myself. It took a month to come up with the sections, topics, and focus. I found a friend who did freelance design and he hooked me up with a website and logo and boom, Twentity.com had arrived.
Why Twentity was started
Well, quite simply, I know what it feels like to come out of college and have no idea what to do next. After many costly mistakes, poor decisions, and overall frustration, I stumbled through and now know what to do to help you get started on the right track.
After I graduated college, I moved back home. The only plan I had was to get a job. But I wasn't really prepared on how to get one. I didn't know how to put together a stellar resume, I didn't know how I should prepare for an interview, I didn't know what to expect in the work environment or how to deal with my coworkers. No one had ever spoken to me about that. All I knew was how to do what I went to college to learn.
I've already gone through the heartache, so why should I allow others to suffer? I would have loved to have someone to confide in who wouldn't judge me and could give me sound advice.
About me, ChaChanna
ChaChanna Simpson is a speaker, life coach, author, and owner of Twentity.com LLC, a company specializing in helping twentysomethings adjust to life after college.
She has been featured in various radio and TV programs and writes a syndicated column for colleges such as Eastern Connecticut State University and University of Connecticut empowering twentysomethings with real advice on how to successfully graduate into the real world.  Her favorite quote is "You may be disappointed if you fail, but you are doomed if you don't try."-Beverly Sills
Her company Twentity.com, is dedicated to helping twentysomethings adjust to life outside of college. This idea came to her when she walked into her own apartment for the first time and was hit with the realization that she was the one who was supposed to get the light and cable turned on. "Don't they come with the apartment?"
Realizing she wasn't the only recent college grad who had no clue of how to do anything, she created Twentity.com, as a  website dedicated to providing answers to questions such as how to: find an apartment, land a stellar job, and maintain relationships with friends out side of college. The response was overwhelming and as a result of this need, ChaChanna  began visiting college campuses coaching students with "real world preparation" skills and successfully transitioning into the "real" world.
ChaChanna is a strong believer of helping out in the community and spends her "free time"  preparing meals for St. Luke's Lifeworks community center once a month. She has been known to say: "I believe that we are all on this planet for a purpose: to help others. I refuse to believe we are on this planet to just wander around and only care about ourselves. Yes, we are born alone but we don't exist alone."
A graduate of The College of New Rochelle, NY, this Norwalk, CT resident is an active member of Business Network International.
For more information or to book ChaChanna for your next event contact 203-434-3931 or contactus@twentity.com.