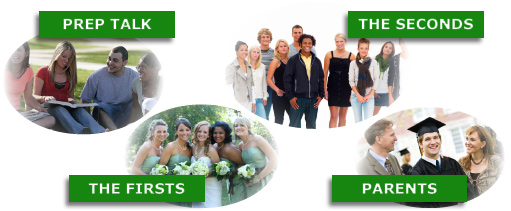 Services
Engaging, Motivating, Energizing
ChaChanna engages audiences with her interactive, humorous, and straightforward style of presenting. Her talks are packed with real world advice and delivered in a fun, entertaining conversation format, leaving your audience with proven strategies to graduate into the real world.
Let ChaChanna give your audience the tools they need to make it big in the real world.
Group and one-on-one programs
ChaChanna offers a variety of group and individual coaching programs for twentysomethings and parents. So, whether you are about to graduate, already out there trying to find your way, parent or organization, ChaChanna has a program to guide you through this transition in your life.
Learn at your own pace
ChaChanna released her first book, Life After College: What Your Parents and Professors Never Taught You in June 2008. She is currently working on another one so check back every now and then for updates on its release and other ebooks for helping you graduate into the real world.